📑 Review: Heartless by Marissa Meyer
Synopsis:
"Catherine may be one of the most desired girls in Wonderland and a favorite of the unmarried King, but her interests lie elsewhere. A talented baker, she wants to open a shop and create delectable pastries. But for her mother, such a goal is unthinkable for a woman who could be a queen.
At a royal ball where Cath is expected to receive the King's marriage proposal, she meets handsome and mysterious Jest. For the first time, she feels the pull of true attraction. At the risk of offending the King and infuriating her parents, she and Jest enter into a secret courtship.
Cath is determined to choose her own destiny. But in a land thriving with magic, madness, and monsters, fate has other plans." - From Goodreads
Rating: 🐲🐲🐲🐲/5
Review:
I think I've said this a million times before, but I'm a sucker for retellings. I know they're the trend in Young Adult Book World, but I don't care. There are certain authors who just get it right, either by spinning a completely new perspective on a timeless story, taking the characters to places you might not have imagined, or by simply expanding the narrative itself, broadening the original's horizons by adding backstory or telling that same story from a different characters viewpoint. (One) mark of a good retelling for me is whether/how badly it makes me want to reread/learn more about the original.
I've always loved the way Marissa Meyer plays with iconic storybook characters, ever since stumbling upon The Lunar Chronicles years ago, and Heartless is no different. Though it sticks closer to the original source material than her series, with direct references to Lewis Carroll's work shining bright in the plot, from the actual characters to quotable lines, Meyer uses her own personal touch to weave an utterly new familiar tale.
It starts off simple, you get to know who Catherine, the aforementioned Queen of Hearts, is as a person. She is an avid baker, the daughter of a Marquess, who dreams of opening up a bakery in Hearts. Of making people happy with the cakes and desserts and food she makes. A humble life, but one she is passionate about. She is also a noble teenaged girl who does not want to disappoint her parents. Her parents, the Marquess and Marchioness are sure they know what is best for her future happiness. She is a beautiful girl who has captured the attention of the simple, bumbling, but not-unkind King. Catherine is caught between knowing what will make her happy, and the path that will make everyone else happy, that they expect her to take. Then, unfortunately, she falls in love.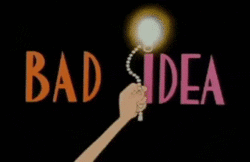 And even though you know where the story is going, the Queen of Heart's future is written in stone after all, you can't help but be lulled into a false sense of security. You fall into the atmosphere of joy and silliness, trying hard to ignore the dread, ignore the knowledge that all the proceedings hold an undercurrent of misfortune, a promise of darkness to come. It's how the journey unfolds that draws you in, and I found myself wanting Catherine not to be the same queen of hearts from Alice in Wonderland, wanting to stop reading at the calm, before the inevitable storm. Obviously, my wishes were unfulfilled.
Hope and happiness are consistently dangling in front of you as a reader, and then taken away.
There was a bit of predictability in the plot, Catherine's future aside, and at times (especially at the beginning) the story seemed to move slowly. But don't let that deter you from reading this, especially if you're a fan of Wonderland. The supporting characters were just as strong as the main ones, especially Hatter and Cheshire, who've always been my favourites. The world building is thorough, enough so that at certain points I found myself wanting to pause the main plot in order know/see more, to have more information about the mysterious land of Chess and the people that inhabit it, to explore Hearts and it's topsy-turvy qualities. The love story is sweet and heartbreaking, the brief look at society's expectations of girls/women honest and relevant (despite the fantasy setting). There's humour, there's action, there's a masquerade, and, most importantly, hats for everyone.
Overall, Heartless was an entertaining and sad read with just enough riddles, love, and Edgar Alan Poe quoting Ravens (well, the one) and descriptions of baked goods, (/drools) to keep you wanting more.
(Some) Memorable Quotes:
"This was why she enjoyed baking. A good dessert could make her feel like she'd created joy at the tips of her fingers. Suddenly, the people around the table were no longer strangers. They were friends and confidantes, and she was sharing with them her magic."

"When pleased, I beat like a drum. When sad, I break like glass. Once stolen, I can never be taken back. What am I?"

"It is a dangerous thing to unbelieve something only because it frightens you."

"But hoping," he said, "is how the impossible can be possible after all."

"But, like all tragedies in Hearts, it had been hushed and swept away, never to be spoken of again."

"Stuff and nonsense. Nonsense and stuff and much of a muchness and nonsense all over again. We are all mad here, don't you know?"
If anyone has read Heartless or a good retelling let us know what you think in the comments below! Comments also open to further book/movie/show recommendations, anything you'd like to see reviewed, or general feedback. We'd love to hear what you have to say!